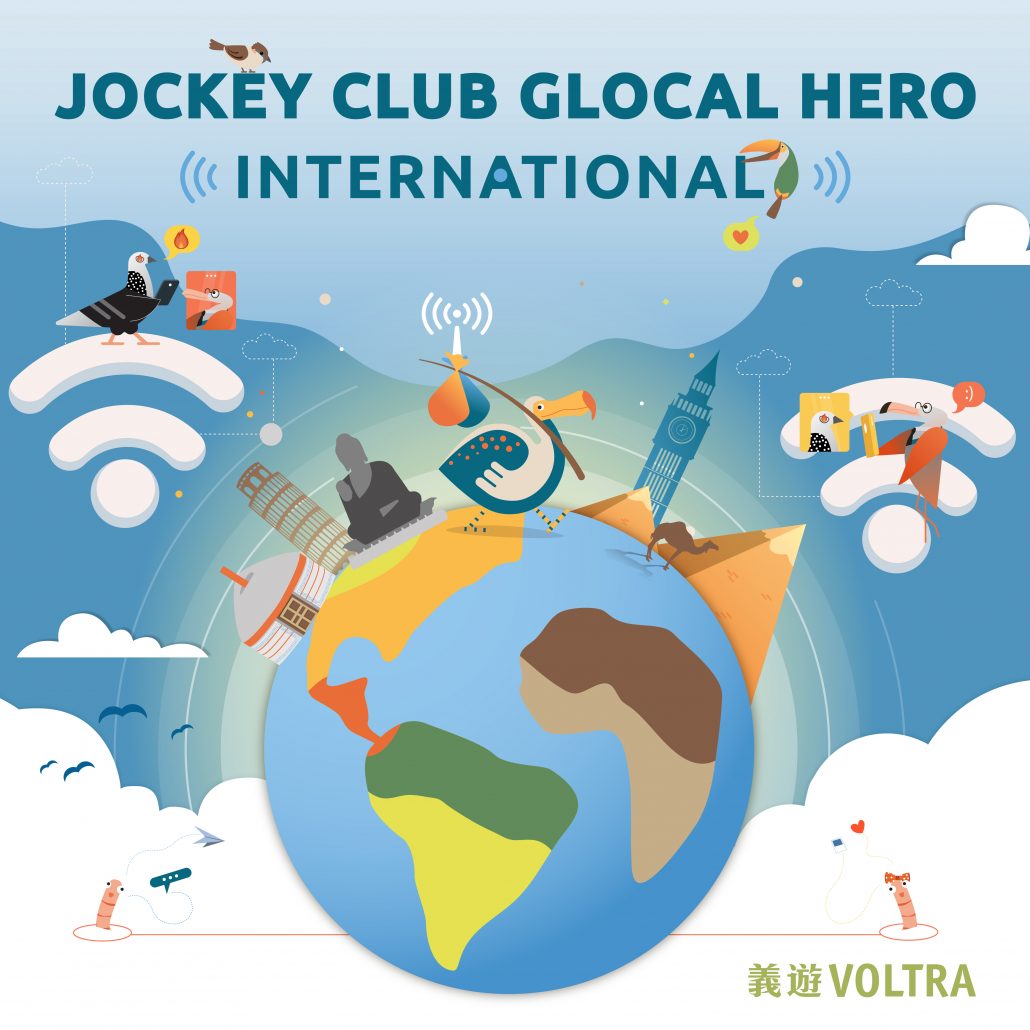 Are you waiting for an opportunity to connect with individuals and cultures all around the world? Join the Jockey Club "Glocal Hero Action" – International to have the incredible 2-week virtual journey to connect with various cultural individuals and their communities!
The global situation of 2020 has greatly restricted the freedom of hands-on experiences of international exchange opportunities; However, joining our 2-week virtual program may expand your social and cultural perspectives!
In this round of Glocal Hero Action, youth from Japan, Kenya, Mexico, Turkey, Sri Lanka, Indonesia, Cambodia, Laos and Hong Kong….etc will gather through a series of events! Let's stay home and connect the world!
PROGRAMME HIGHLIGHTS: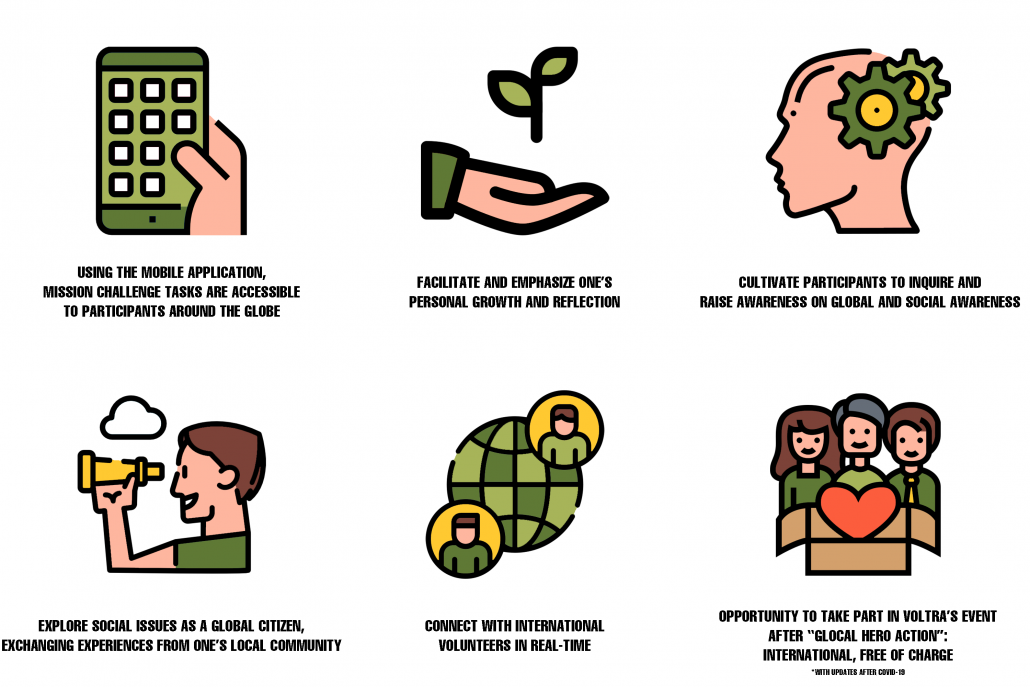 PROGRAMME TIMELINE: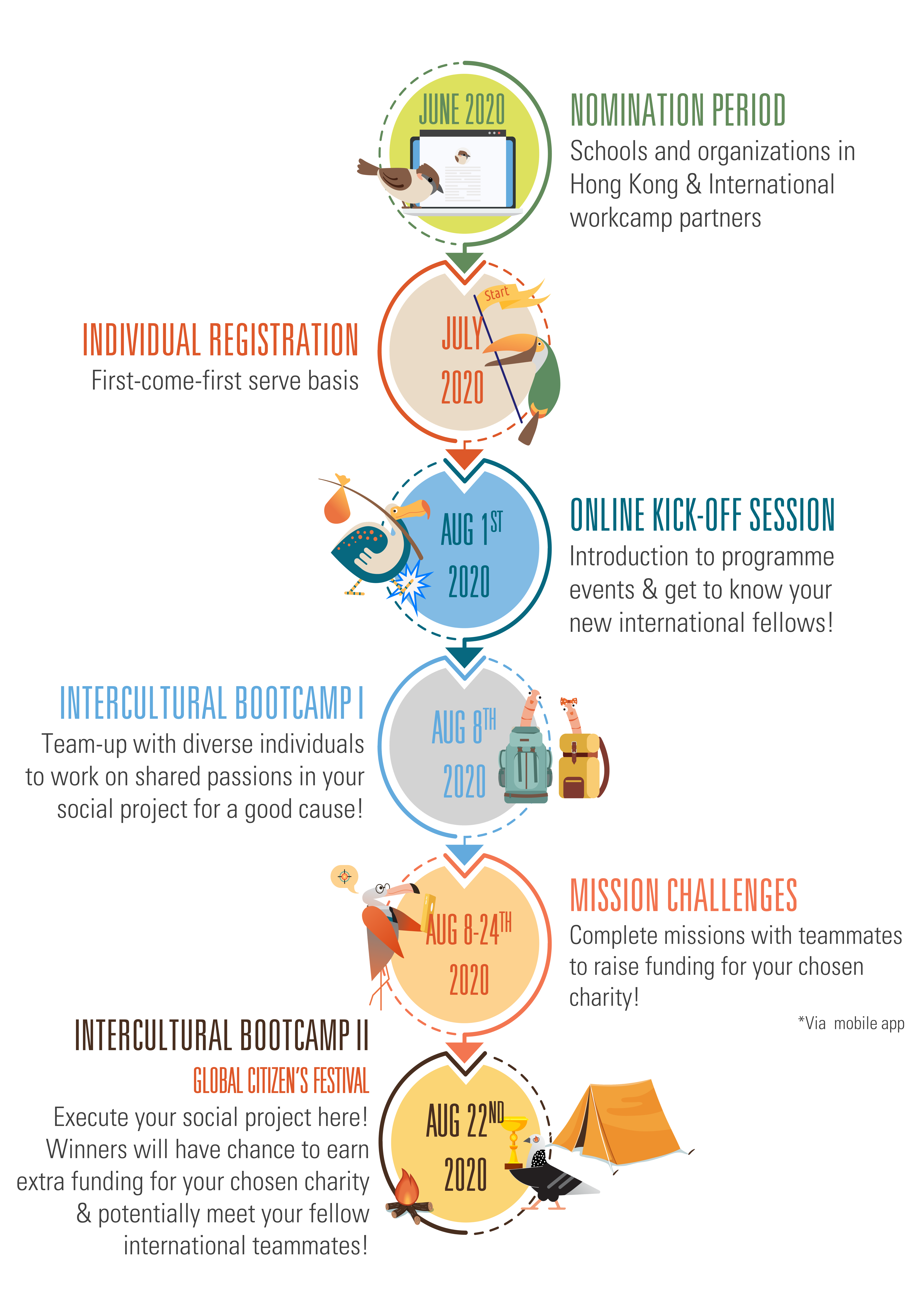 Stage 1:Online Kick-off Session
[01 AUG 2020]
Introduction on details of the programme and tips for "winning" the mission challenges

Kick-off event of the whole program, a chance for participants to build networks and get to know the international fellows
Stage 2:Intercultural Bootcamp (I)
[08 AUG 2020]
Interactive games to "meet" other international Glocal Heroes and team-up to complete mission challenges and your social project!

How will participants work with people from different backgrounds and time-zones? You will learn top tips to interact with enhanced cross-cultural knowledge and awareness

Training workshops to groom your curiosity towards people and issues around the world
Stage 3:Glocal Mission Challenge
[8 – 24 AUG 2020]
A series of missions to explore yourself and the world through group and individual challenges

Team-up with diverse individuals to complete the mission challenges and a social project to earn the highest points

Ultimately, you will win HK$1,000 for your chosen charity!

Mission challenges will be completed through an easily accesible platform of a mobile app
Stage 4:Intercultural Bootcamp (II) – Global Citizen's Festival
[22 AUG 2020]
It's showtime! Execute your *social project*

here

Selected groups will have the chance to present their social project at our virtual Global Citizen's Festival
Bonus points will be awarded by audience members

Attending Bootcamp II may increase your prospects to secure a spot in our Top 50 as well as a cultural exchange opportunity to reunite with your teammates!

Potentially, you can earn additional funding of HKD$2,000 for your chosen charity.
Stage 5:Harvest your Reward!
Meet the target miles: HK$1,000 subsidy for your team to donate to your chosen charity/good causes

Top 3 Groups: An additional HK$2,000 subsidy for your chosen charity/good causes

Top 50 individual participants: A chance to participate in a cultural exchange with your teammates! (Hong Kong/ Overseas)




*Subject to conditions of COVID-19
ELIGIBLE PARTICIPANTS:
Aged between 16-29 years old (before 31st August 2020)

Able to communicate in English

Able to participate in all events

Equipped with smartphone, laptop or electronic devices that can access the internet
APPLICATION METHOD:
Hong Kong Resident: Interested participants can complete our registration form at VolTra Patreon. We will contact you as soon as possible.
Residents from Other countries: Nomination Period has been completed. Please check your email inbox.
If you have any questions, please contact us on Facebook Messenger (http://m.me/glocalherointl)